11 07 2022
Image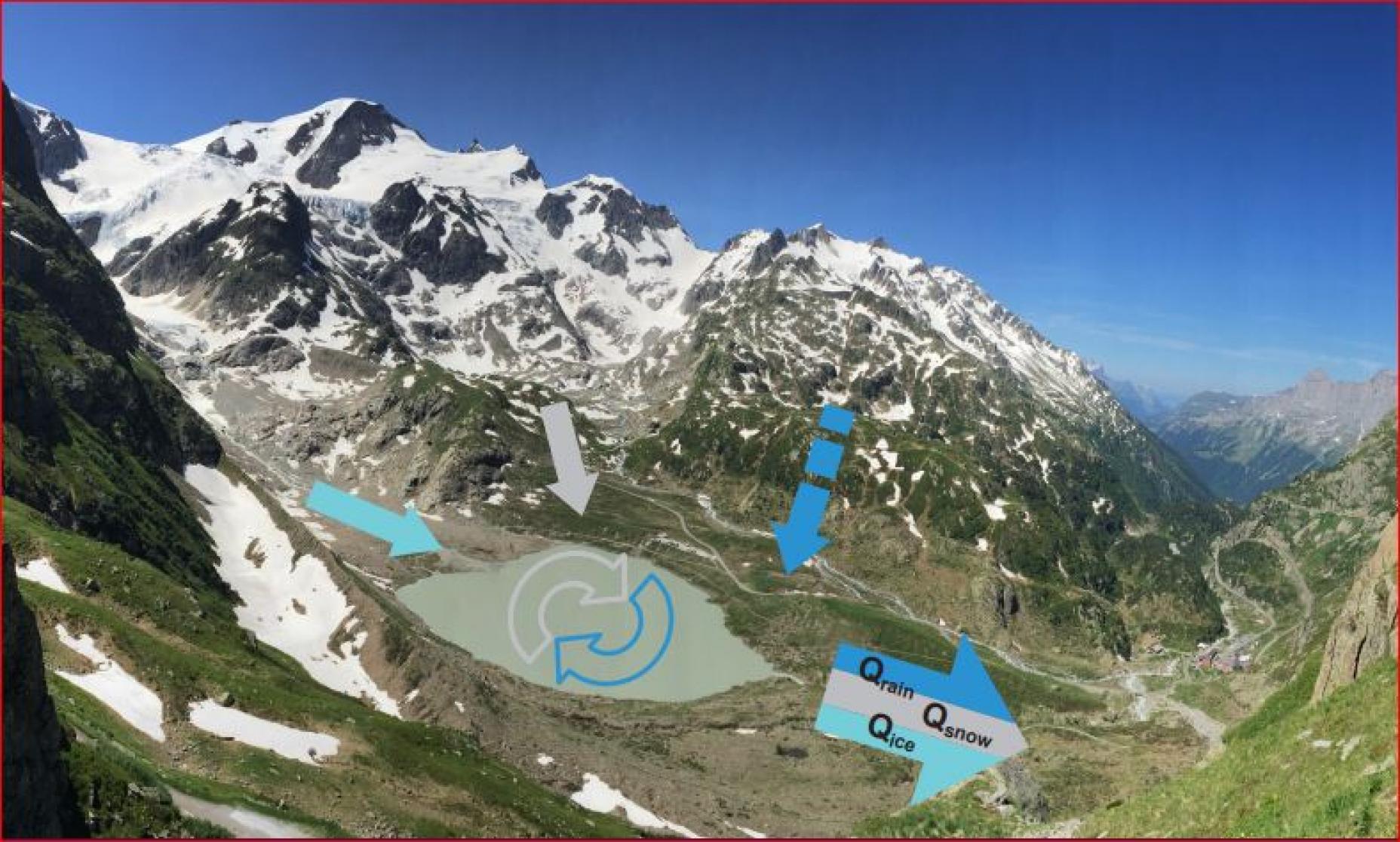 View from the Sustenpass to the Stein Glacier, CH (Photo: M. Weiler)
As a result of global warming, Alpine glaciers are melting and the snow cover in winter is becoming thinner. As a result, the runoff contribution from snow and glacier melt in the river Rhine will decrease in the future, as shown by the scenarios calculated in the CHR research project (on the influence of climate change on Rhine runoff) for the near (2031-2060) and far future (2071-2100). This meltwater contribution is crucial as a water reserve for months with less precipitation in summer and autumn. If the contribution is increasingly lower, this will lead to more frequent low water in the Rhine. 
The impacts of these changes are considerable and affect everyone who uses water along the Rhine: Rhine navigation and with it the important transport of goods will be affected, power plants and electricity suppliers will be able to produce less electricity and drinking water suppliers will have to prepare for more frequent water shortage situations. In areas heavily used for agriculture, water can become scarce during the growing season, because the plants need a lot of water then. Water withdrawals from water bodies for irrigation will increase and worsen the low water situation. And last but not least, there are also negative consequences for ecology when the water warms up more due to the lower runoff and higher air temperatures and many aquatic organisms are threatened.
The discussions around the results of the project showed once more: In order to meet these challenges, integral solutions are needed. Even if water use conflicts are mostly local, water management along the Rhine must be coordinated and adapted across borders. In doing so, all interest groups must be taken into account.
At the beginning of June, scientists, representatives of the authorities and the economy met at a symposium in Olten to discuss the results of the research project conducted by the universities of Freiburg (Breisgau) and Zurich as well as further experts of hydrological modelling. The focus was also on the consequences for water management and the environment.
More project information:
Snow and glacier melt in the Rhine River (ASG II) 2018-2021 (chr-khr.org)
Contact information:
Petra Schmocker-Fackel, Federal Office for Environment FOEN (Bern, Switzerland; Project management), petra.schmocker-fackel@bafu.admin.ch; Tel +41 58 46 476 66
Roel Burgers, Secretariat International Commission for the Hydrology of the Rhine Basin CHR ; Department of Public Works and Water Management / WMCN (Lelystad, Netherlands), roel.burgers@rws.nl; Tel + 31 627118101