16 12 2021
Image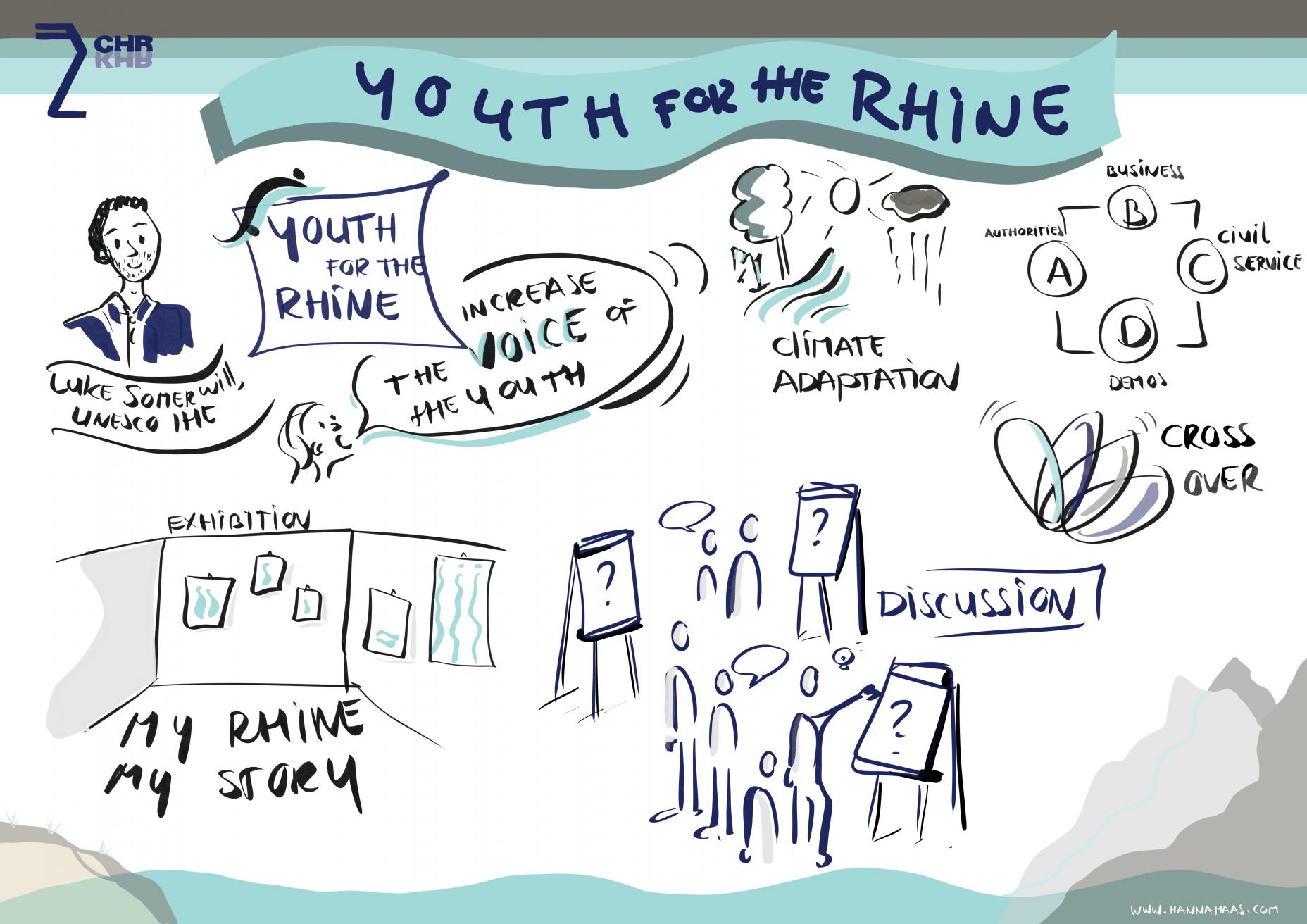 The CHR attaches great importance to the involvement of young talents and professionals in the Rhine basin. Therefore, the CHR supports the project Youth for the Rhine. Project manager Luke Somerwill explained the project at our 50th anniversary symposium in Wageningen last October.
Youth for the Rhine is a youth-led initiative intended to motivate younger generations across the Rhine Basin in thinking about and addressing one of Europe's major societal issues: climate adaptation and the diverse issues of water, food, and energy.
Launched in 2020 , Youth for the Rhine is a uniquely new opportunity for young people between the ages 15-35 to connect cross-border on a tangible case study, the Rhine River. Through the 'ABCD' model of co-creation, the project will connect 'Administrators', 'Businesses', 'Civil Service' and 'Demos' together to implement sustainable climate innovations.
The project is now made up of over 60 young professionals and students, based in the Rhine Basin and beyond. Through their dedication and expertise, Youth for the Rhine tackles some of the most pressing challenges in the region.
Find out more about the project on the website: https://www.youthfortherhine.org/